New Chelsea signing Eden Hazard says he has his work cut out to gain a place in the starting line-up at Stamford Bridge.
The Belgium international completed a 32 million-pound move from Lille in June after prolonged speculation over who he would decide to sign for, with both Manchester United and Manchester City also targeting the young playmaker.
But it was Roberto Di Matteo's team who captured the 21-year-old's signature, and Hazard knows he will have to work hard to earn a starting berth in west London.
"I am completely aware that I am going to have to fight for my place, I can't take anything for granted," he told the club's official club magazine.
"However, ultimately, I think this is a club where I can have a lot of success and win trophies."
It looked likely for a long time the attacking midfielder was edging toward a move to one of the Manchester clubs, but Chelsea's victory over Bayern Munich in the Champions League final proved decisive for Hazard.
"I was fortunate enough to get a taste of the Champions League last year, although things didn't turn out as well as they might have done because I thought Lille could have gone further in the competition," he said, referring to his team's group-stage exit.
"But now, I find myself here, playing for a club that has not only appeared in the Champions League every year in recent times, but is also the current holder of the trophy."
http://sports.opera.com/?sport=soccer&page=news&view=article&news_id=51860&localization_id=www
WPF Amateur





My Club Support

:



Posts

: 71


NPF Points

: 75



Champions League this season is not for Chelsea any more

===========================================================================================================

Admin





My Club Support

:



Posts

: 69


NPF Points

: 93



Manchester City is hungry for it as well but I will not like to see Chelsea again with that trophy
===========================================================================================================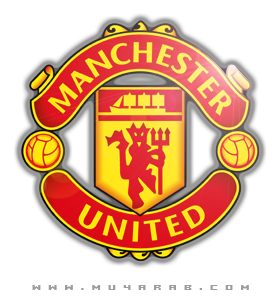 WPF Novice





My Club Support

:



Posts

: 8


NPF Points

: 8



Bikefan wrote:Manchester City is hungry for it as well but I will not like to see Chelsea again with that trophy

Hahaha
Chelsea will win. But if the god of soccer is not with us we will overthrow Manchester's landing to top four
WPF Amateur





My Club Support

:



Posts

: 71


NPF Points

: 75



Monsterman wrote:

Bikefan wrote:Manchester City is hungry for it as well but I will not like to see Chelsea again with that trophy

Hahaha

Chelsea will win. But if the god of soccer is not with us we will overthrow Manchester's landing to top four
Chelsea are making good signings but I think that is not what will make them have that trophy again. cause many club hunger for it as well
Forum Owner





My Club Support

:



Posts

: 133


NPF Points

: 213




---
Permissions in this forum:
You
cannot
reply to topics in this forum